Capital Smart City Islamabad Location
With an explicit designated interchange on motorway (M2) approaching and visiting CSC is very convenient both from outside ISB and inside. A grand entrance with 18-Lanes (400 Ft. wide) central boulevard just 5-7 minutes away from New Islamabad International Airport, the residents have ease of travelling locally and internationally.
Districts
Capital Smart city has 15 districts serving their exclusive locations and purposes. These districts have a life and purpose of their own and are conceived with a specialist devotion. The website defines and explain each district in detail with map and gallery.
Smart Villas
Contemporary, Mediterranean and Georgian villas offer the ultimate luxurious living standard. You can choose from 5 marla to 20 marla villas depending upon your affordability. But rest assured all of them are equipped with smart features to ensure convenience, remote access control and security. Temperature and humidity sensors inside the villas enable you to adjust the temperature of your home remotely, this facility looking at the climate of Pakistan is highly convenient.
The Villa Apartments
Capital Smart City Islamabad also has smartly and luxuriously designed apartments, if your choice compels you to live in an apartment. These apartments are equipped with same smart features as the one in smart villas. Indeed, the view enjoyable from the height of these apartments is a plus keeping in mind the scenic beauty of Islamabad.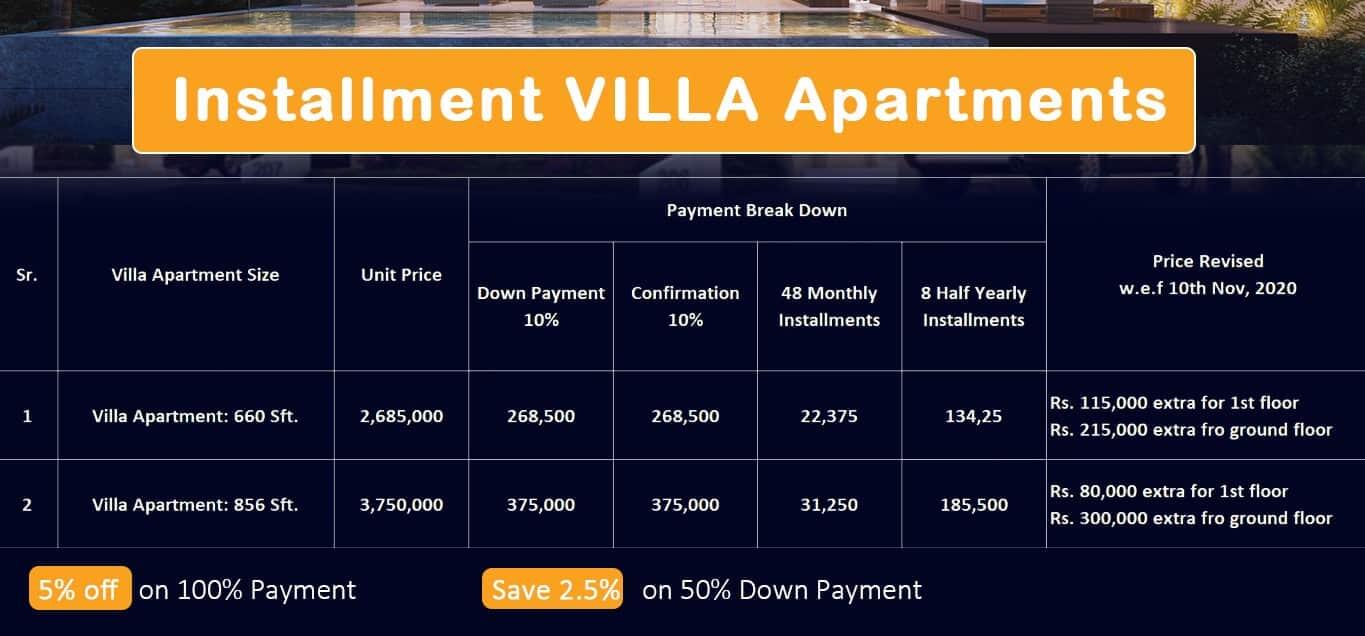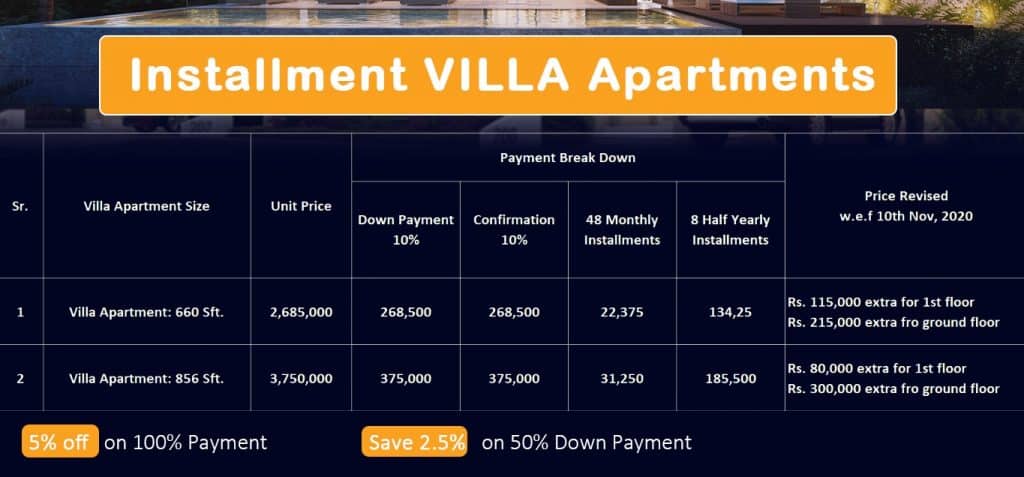 Health Care
Smart City has a complete district devoted to healthcare. Here provision of state of the art healthcare and latest technologies will be ensured. A teaching hospital is being constructed in affiliation with a famous teaching hospital. To keep affordability in check a 2-star hospital will be established with affiliated laboratory.
Education District
Similar to health care a complete district is devoted to education. World class education facilities for all levels starting from Montessori to University will be a part of this district. Again these all will be established in affiliation with famous educational institutes of national and international repute.
CIVIC FACILITIES
Transport
To cover the length and breadth of CSC a BRT system will bear the brunt of most of public transport. Moreover, the buses used will be electrical. Automated traffic control will make the traffic system efficient and hassle free. Electric bikes will be available on rent for the use of residents. The transport based on electricity will ensure minimum carbon footprint and sustainability.
Electricity
CSC will be a load shedding free city. Our own electricity generation and grid will ensure no dependency on national grid and will facilitate maximum utilization. Again the electricity generated will be sustainable and environment friendly.
Security
CCTV cameras with facial and object recognition are a built in feature of CSC. Security of world class is meticulously planned and personnel to be deputed will be from reputed and highly trained security services. Moreover, the smart features of residential quarters along with all buildings in CSC will ensure no subversive activity goes undetected.
Free Wi-Fi Hotspots
Free of cost Wi-Fi hotspots are a necessary feature of CSC being the city of future. So integration along with facilitation is completely ensured.
Smart Farms and Nurseries
The developers of CSC have a keen interest in sustainable farming, Pakistan being an agriculture country. Here smart farms with smart resources ensure healthy fresh produce. Smart farms use minimum fresh water and space but enable maximum production of vegetables and fruits, utilizing latest agriculture technology at its best.
Parks and Tracks
All the block of Smart City have parks. Theme parks, open spaces and indoor recreation for small kids all form a part of it. Further to encourage physical activities walking tracks, biking tracks with electrical bikes and hiking in animal reserves are designed in CSC. A world class zoo conforming to international standards of animal care will be established.
Panda Mart
Capital Smart City falling at the eastern route of CPEC aims Panda district to be the biggest trade hub of Chinese goods in South Asia outside mainland China. All the infrastructure and logistical support like god downs, transportation is planned as per this objective.
Possession for Residential plots
The possession of residential plots has begun in sectors of Overseas block and Executive block. These possessions were to be given in April 2020 but corona pandemic delayed this milestone. (a link to the relevant letter should be given here)
Direct Payment Facility for our UAE members
WE have collaborated with Mashreq Bank of UAE to facilitate our UAE members.
The facility of e booking is also available for our overseas customers, this is a first in the real estate industry of Pakistan.